So, the years over. What'd I get up to?
Apologies in advance for the blur-o-vision in these photos. Camerta/tripod/lighting setup are on holiday.
2011 – It started off quiet and ended with me standing knee-deep in piles of giant hailstones on Christmas Day. Inbetween that I managed to do some gunpla though.
Prior to 2011 I think I'd build 2.5 kits in about 4 years. (A MG Wing Zero Custom, a MG Unicorn ver. ka, and half of a MG HiNu). So for me 2011 was productive!
First off, I finished snap-building the Hi-Nu. I'm a fan of this design, but I'm a fan of white and blue, so that's a given.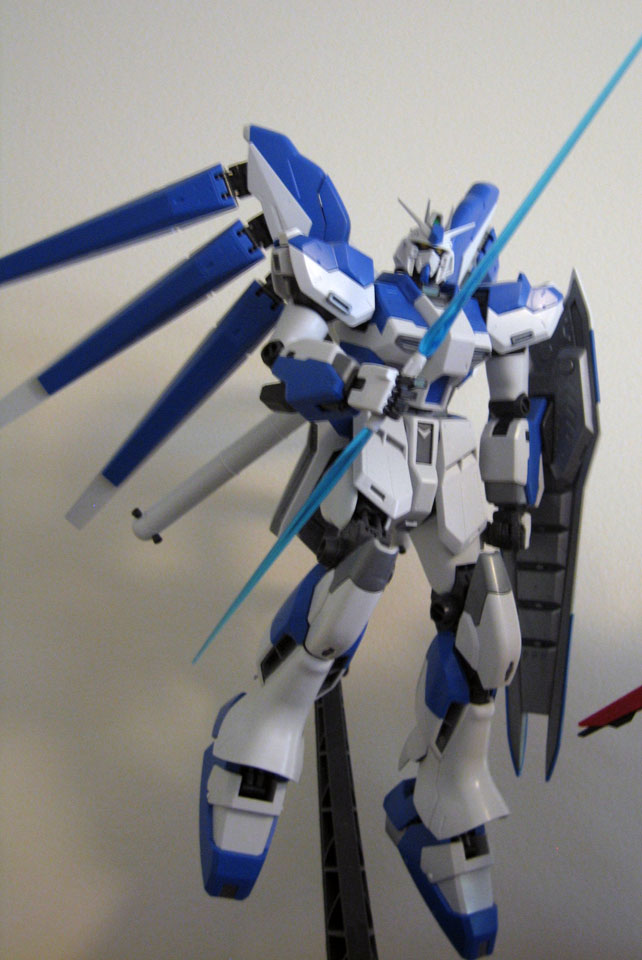 HLJ had a sale on PGs. So I got a few, and this fellow. Loved building it, hate the fact bits fall off when you look at him. Somehow he stayed together for this shot.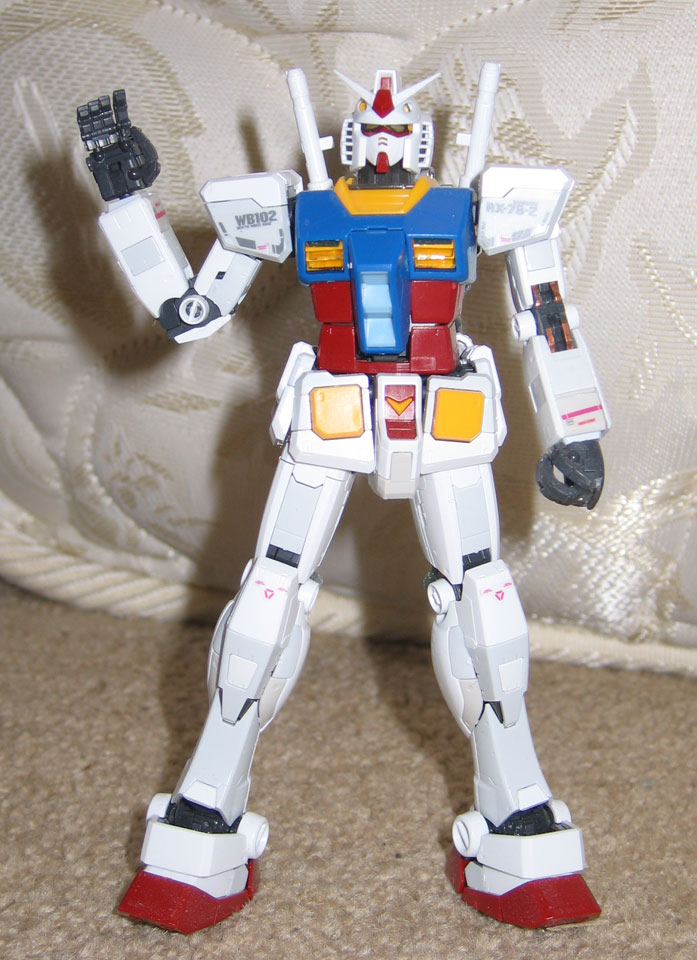 It was around this time I discovered GAF, while researching ideas and colours for my PG Strike Freedom. ('cause the normal colours are bleh). You guys are fruit loops. Seriously. You're all great though, too.
During the build phase of the PGSF I hand-painted these two guys.
First, a MG Freedom; has a few flaws that need fixing, mostly from falling off a shelf. You can see the waist joint is a bit flopsy.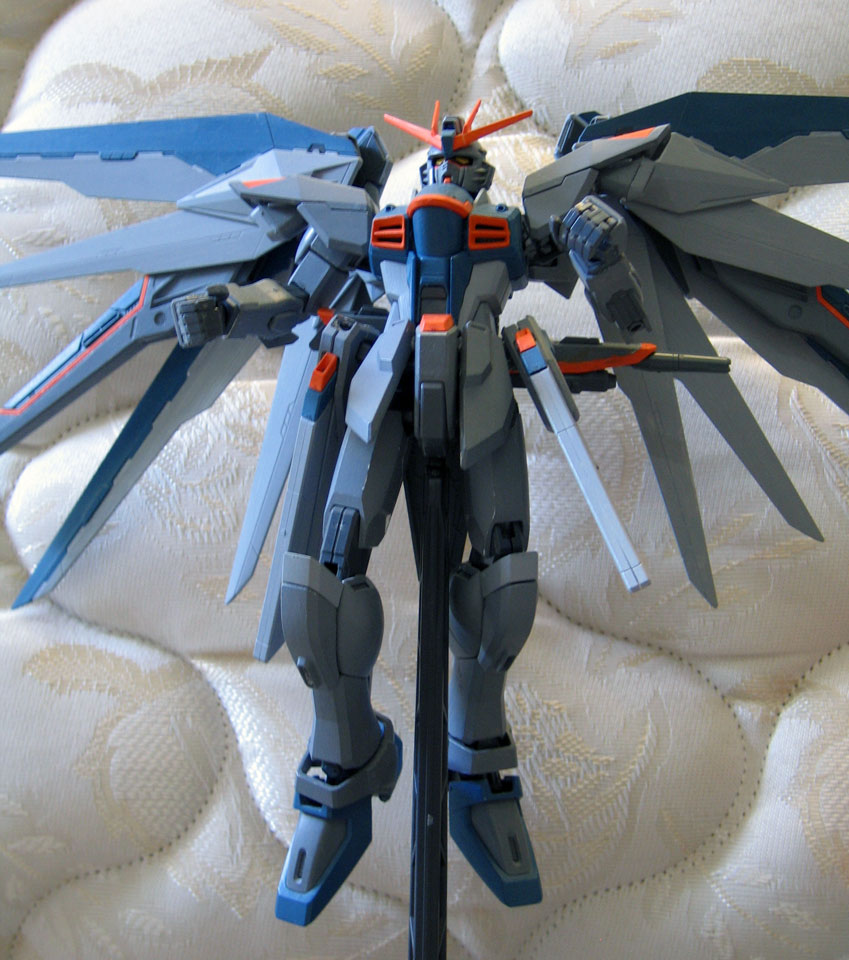 Then a MG Wing Zero ver. ka, who came together much better.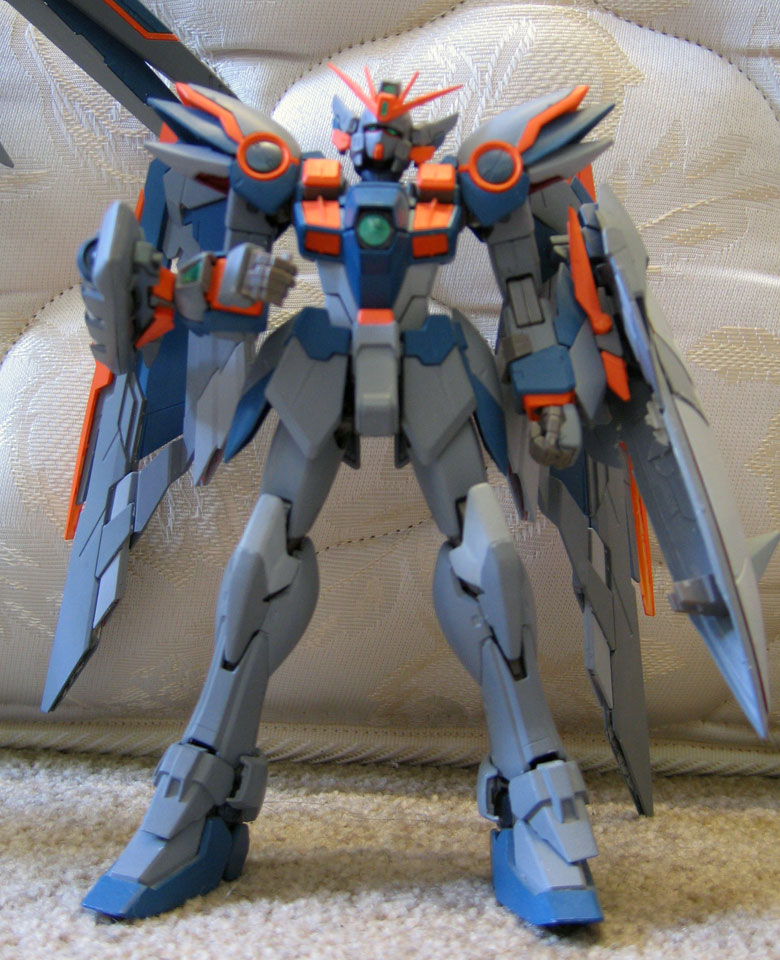 After a purchase of an airbrush, I spent the next 3 months on this bugger – my build for the Gauntlet of the Apocalypse. While taking this photo I remembered I need to finish the swords…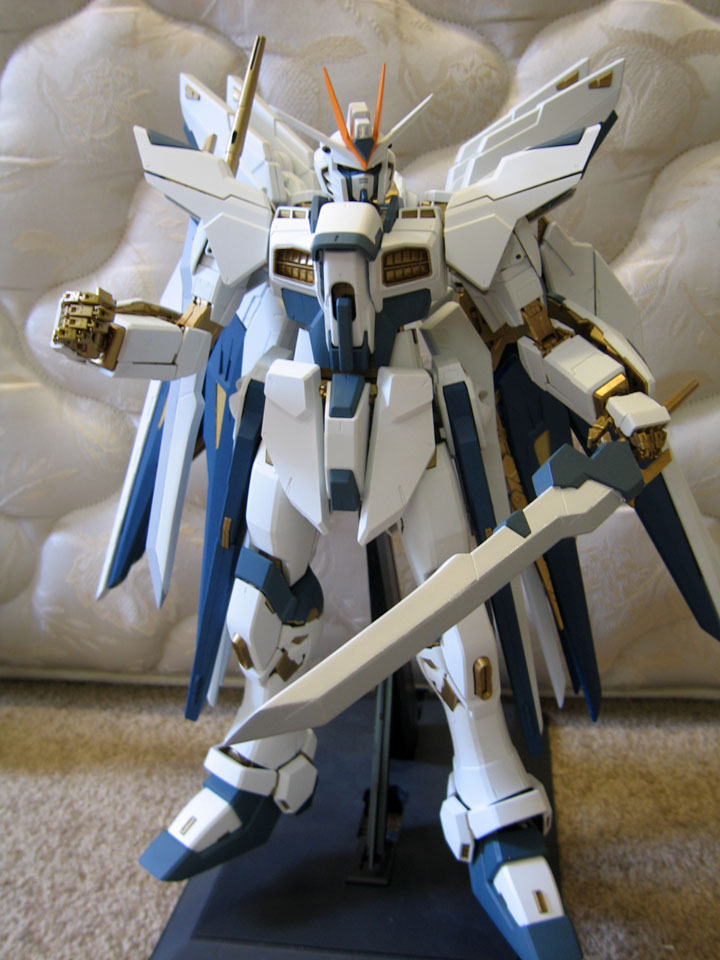 After the Gauntlet, burn out sets in, though I manage to snap a HG 00 7 Swords. I like this design a lot.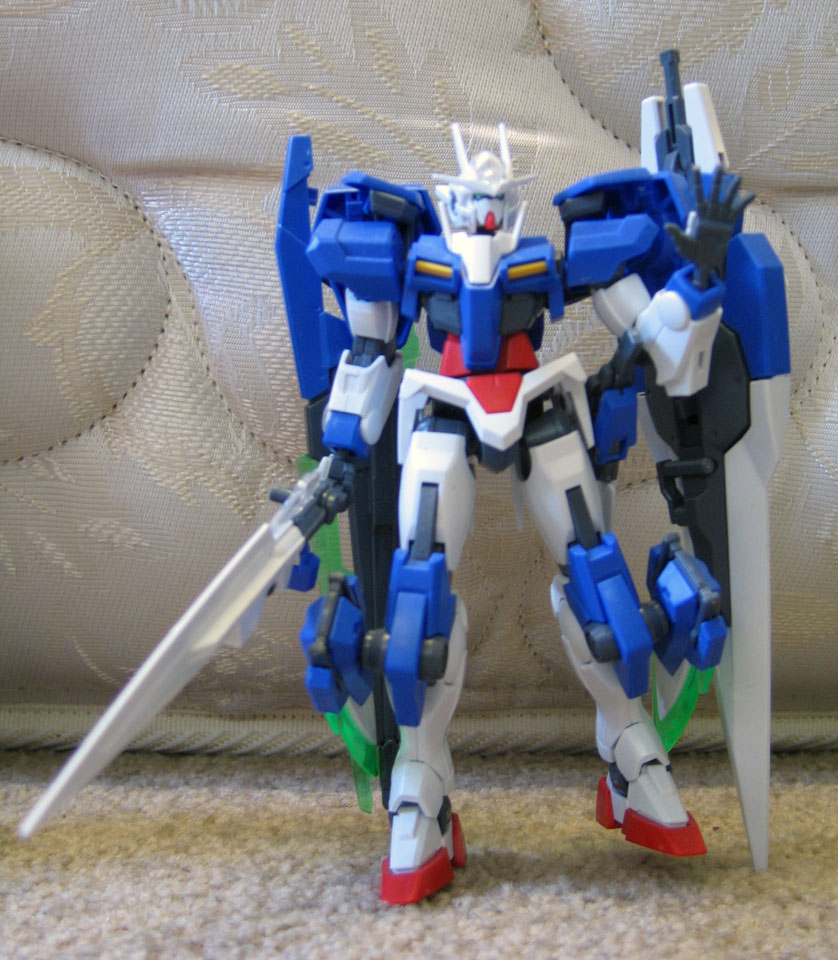 Took a break from Bandai kits and built a Kotobukiya Frame-Arms Rapiere. Painted a few of the bits that weren't white in white to match the boxart.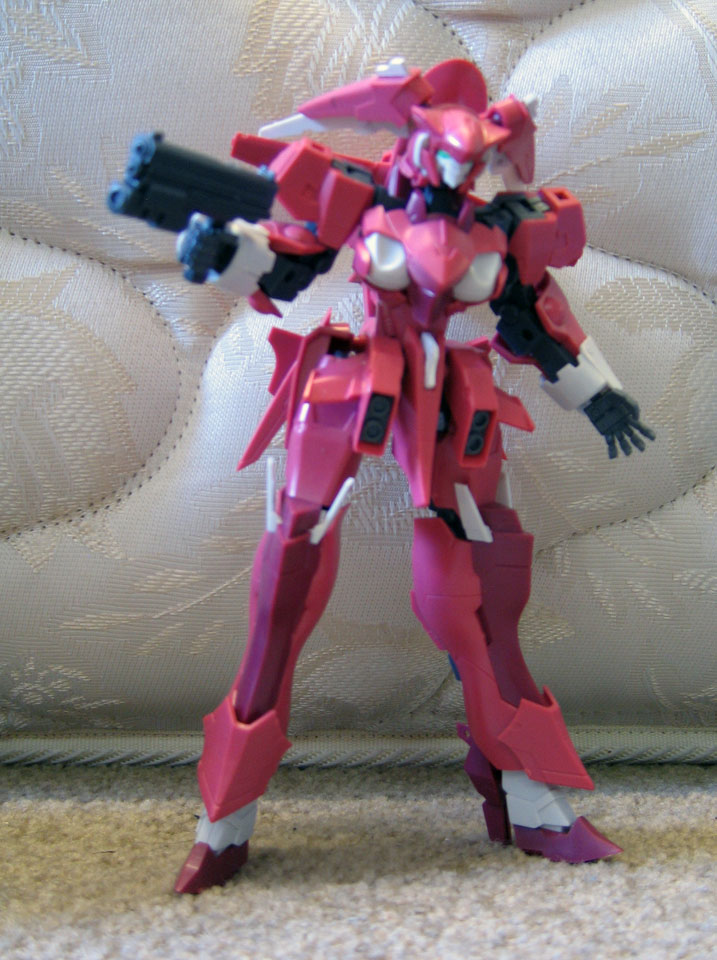 Started on my Delta Plus for the groupbuild. Glad the timeframe got extended, I would've missed the original deadline by a large margin.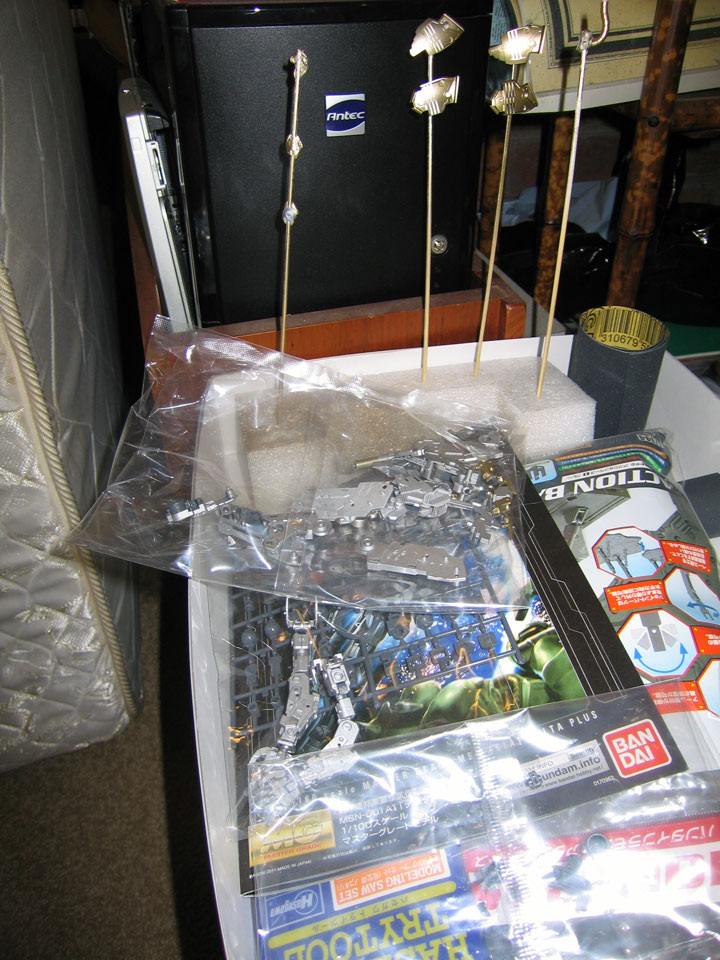 Upcoming projects:
A SD Destiny that will be done in Alclad Golds and probably a white pearl for the missus. If I do things for her occasionally she lets me buy stuff! Win-win.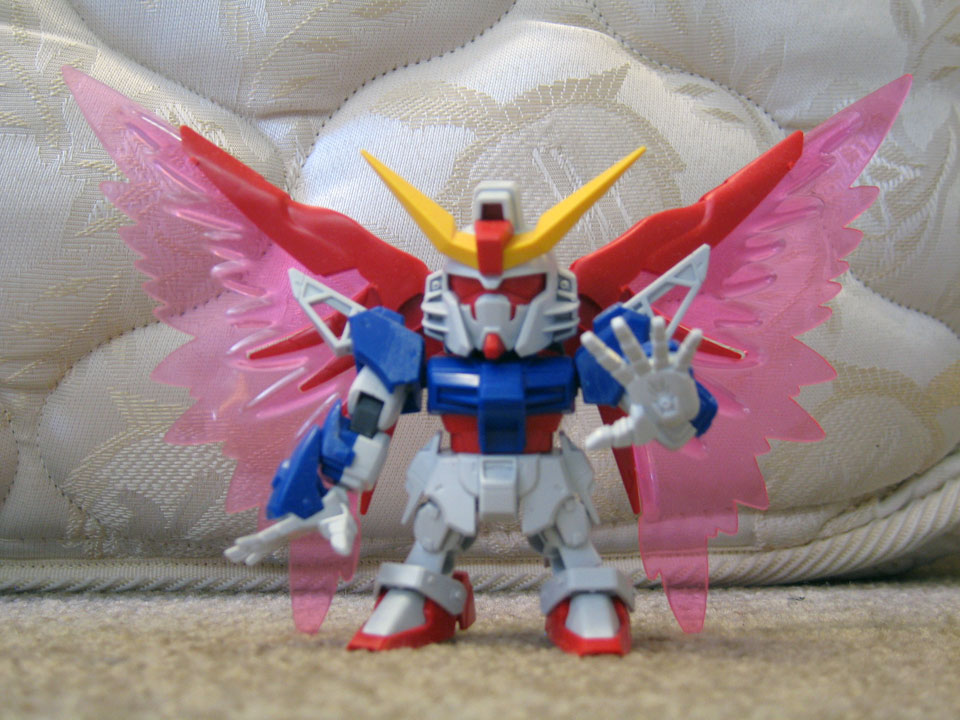 And a bunch of other things. The GN-X is a great design, because it's a bit different! Yes, that is a car model in there. Sssh, it's a "secret" project.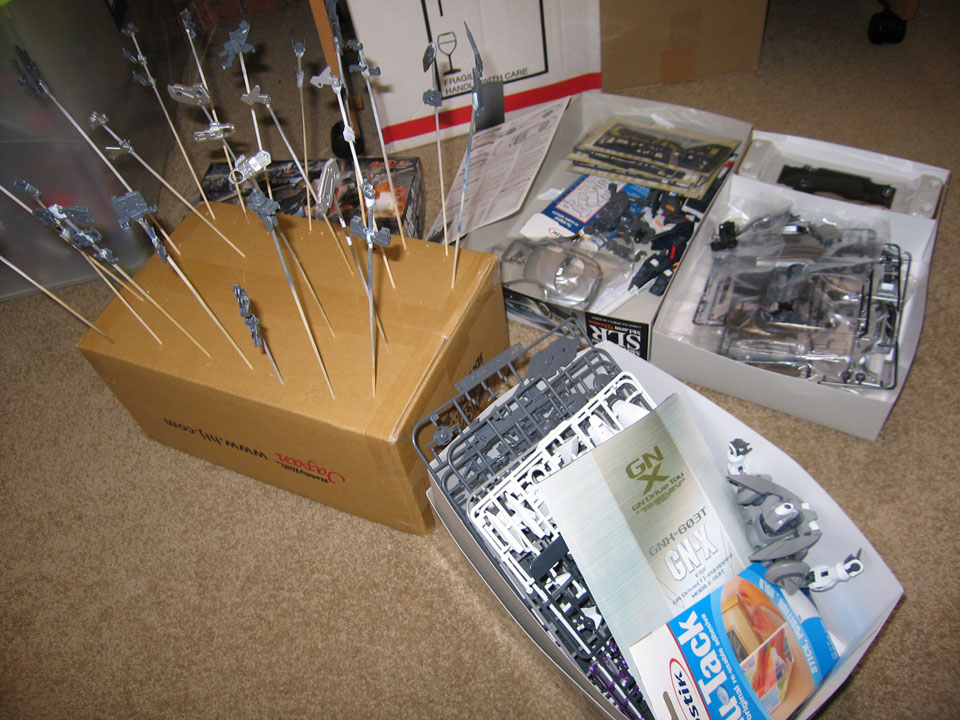 The kit I'm currently looking forward to the most next year…

Although I didn't build many kits this year, I couldn't stop buying the bloody things.
Here's my current untouched backlog. Anything I've actually started on isn't there.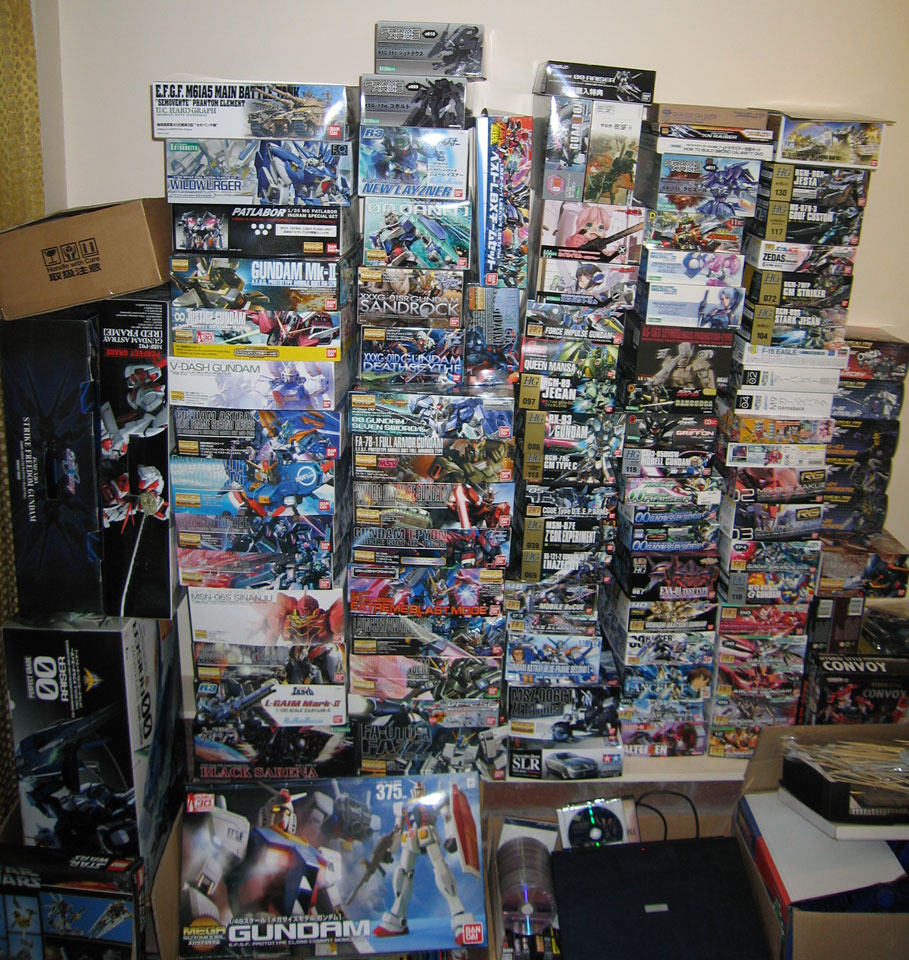 Must. Stop. Buying. The 1/48 Gundam box looks kinda small in that context…
In closing I'd like to thank Sonar and everyone from the Gundam Australia Forums for forming and being part of a great community! Here's to a great 2012 everyone!